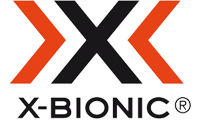 X-Bionic

APANI® 4.0 APANI ROUND NECK SHIRT

159,00€

On cold winter days, treat yourself to effective thermoregulation and outstanding wearing comfort with the X-BIONIC® APANI® 4.0 MERINO SHIRT ROUND NECK LONG SLEEVE MEN. The new 4.0 generation is the first to feature the Retina® ultra-high definition quality for unique accuracy of functionality. For a targeted effect, intelligent functional zones can be positioned even more precisely in the ultra dense knitted fabric.

The high-performance functional underwear for ambitious winter sports enthusiasts offers the top comfort of the APANI® Merino Premium fibre for a decisive plus in performance even in extreme cold.

The legendary patented 3D Bionic Sphere® System with ThermoSyphon® technology is more powerful than ever: Complex 3D structures and Y-shaped elements maximize air exchange, cool when you sweat and warm when you are cold – now faster and more efficient than ever.
Descrizione
Brand
Informazioni aggiuntive
Descrizione
X-BIONIC® APANI® 4.0. Merino Shirt Round Neck Long Sleeve Men
APANI® MERINO 4.0 COMFORT-FOCUSED DECISION LAYER. High-quality APANI® Merino wool, medium compression and intelligent technologies prevent moisture and ensure an incredibly pleasant warmth.
ONLY WITH X-BIONIC® 4.0: INNOVATIVE RETINA® ULTRA-HIGH-DEFINITION TECHNOLOGY. Provides ultra-high definition texture, ultra-high density function transmission and ultra-high precision body zoning.
AWARD-WINNING, PATENTED 3D BIONIC SPHERE® SYSTEM WITH THERMOSYPHON® TECHNOLOGY. Features complex 3D structures of inner and outer air channels. It cools when you sweat and warms when you are cold.
IDEO-WAISTBAND IDEALLY DESIGNED, ERGONOMICALLY OPTIMIZED. With a higher cut line in the back area keeps the garment in place even with constant movement.
Brand
X-Bionic
X-Bionic è il brand che ha rivoluzionato l'abbigliamento sportivo in questi ultimi anni. I suoi capi sono fatti in modo da integrare diverse tecnologie in modo da portare al massimo il proprio rendimento a seconda delle condizioni atmosferiche e dello sport praticato.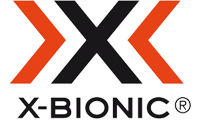 Informazioni aggiuntive
| | |
| --- | --- |
| Taglia | M, S, XS |
| Colore | Nero |
| Sport | Corsa, Sci, Snowboard, Trekking |